The Property Market During Lockdown
We all know that the lockdown period has produced some strange experiences for us all. There is hardly anything in our life which has remained unaffected by the lockdown of this global pandemic, and it's something that we are all having to consider in our lives as we go about our lives trying to carry on as normal. One of the things where this certainly applies is in the world of property, and this is vital to be aware of if you are thinking of buying or selling a home at some point in the near future.
In fact, the research shows quite clearly that the property market has been booming since the start of lockdown began. Because many estate agents were allowed to get back to work from around mid-May, this is hardly surprising, and a lot of people who were thinking about buying or selling before lockdown have simply had to defer the process – but that is all starting up again now. This is good news for anyone wishing to sell, with potential buyers being up around 55%, and new properties on the market up about 68%. New sales are also up 159%.
If you would like to find out a little more about the property market during lockdown, and work out what it might mean for you, then please check out this infographic below. You might be surprised about some of the fascinating information that you can glean from it, and it could be useful in starting to think about getting the ball rolling for your own property dreams.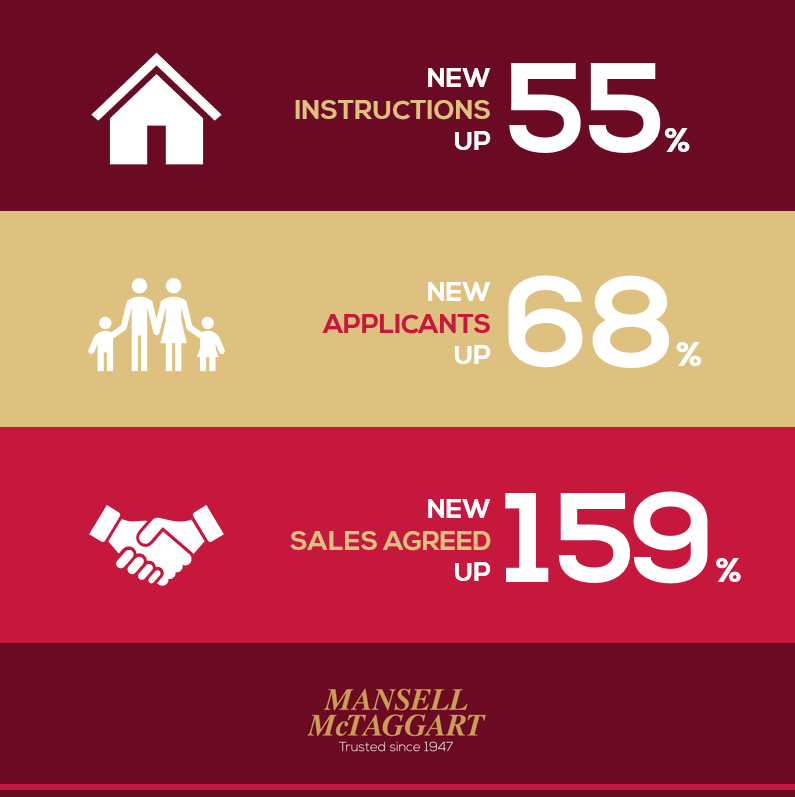 Infographic designed by: Mansell McTaggart